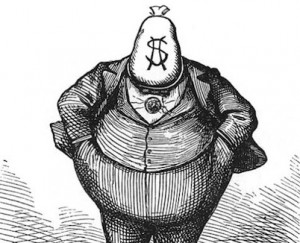 The Bank Examiner
By Malcolm David
Tuesday, May 7
Canadians lead the way in retail banking
Last week an article appeared in the Globe and Mail entitled "Banking in 2013: what's a branch ?". In the article, author John Armstrong of Capco Canada claimed that the Canadian model of retail banking will soon be extinct and that banking executives need to take a leadership position in rethinking the retail bank of the future.
A bit of an exaggeration, but the author's main point is a good one - the way consumers want to access bank services is changing, and this is creating fundamental challenges that the industry needs to start addressing. What Mr. Armstrong fails to realize, however, is that Canadian banks have been rethinking the retail bank of the future for some time and are currently among the best in the world in developing and implementing innovative retail banking solutions.
For example, RBC Royal Bank has already introduced a variety of innovations including more retail-friendly branches with interactive merchandising zones, third-party retailing alliances with major brand-name companies, and the use of smaller footprint branches that are less costly to operate. Bank of Montreal has also announced a program to build smaller branches as part of its plan for the future. This strategy is based on the fact that customers expect a seamless, multi-channel experience that includes branches and the convenience of online and mobile capabilities.
In addition, RBC has begun to change how staff in its branches work and interact with customers and fellow employees in other channels. For example, technology such as high definition video conferencing and the creation of hybrid roles have enabled the bank's distributed work force to connect with clients and other employees in real time, whether they are at home, in the contact centre, in regional headquarters, or in another branch.
RBC has also invested in and developed an inter-connected online capability that provides end-to-end fulfillment across all of its distribution channels - branch, POS, mobile, telephone, ATM and internet banking. It is this inter-connected capability that allows the bank to meet the needs of its clients, regardless of where they choose to start or end a transaction.
And last November CIBC announced an alliance with Rogers Communications for the rollout of mobile contactless payments in Canada by making the first SIM-based mobile transaction on an NFC-enabled smartphone.
Canada's banks are not alone in planning for the future of retail banking - a number of other nations have introduced some innovative plans as well. But Canadian banks are no laggards. In fact, they consistently rank among the best in the world.
A good benchmark for this observation is the annual retail bank of the year award program run by London-based Retail Banker International (RBI) magazine. RBI is owned by Timetric, one of the world's leading providers on online data, analysis and advisory services on key financial and industry sectors. And RBI's editor is the highly-respected Douglas Blakey, one of the most knowledgeable consumer finance journalists in the world.
Last Friday RBI announced its shortlist of global banks that are finalists in its coveted annual awards of excellence in retail banking. More than 300 banks from around the world compete for these awards, which encompass 21 categories ranging from strategy, innovation, service and corporate responsibility, to the best regional and global retail banks of the year. RBC was named as a finalist in 10 categories, and Bank of Nova Scotia nabbed one finalist spot. Overall, RBC was the most recognized bank on the shortlist, with more finalist spots than any other retail bank in the world.
Our Canadian banks have yet to win anything, as the award winners will not be announced until May 9. But just being shortlisted among the best four or five banks in the world in half the available categories says a lot about the current performance of our Canadian banks, and their preparedness to meet the future of retail banking head on.
- 30 -
David is a 30-year veteran of the financial services industry and an occasional contributor to Bourque Newswatch.
He can be reached at bankexaminer@rogers.com
Click to read previous columns here ..